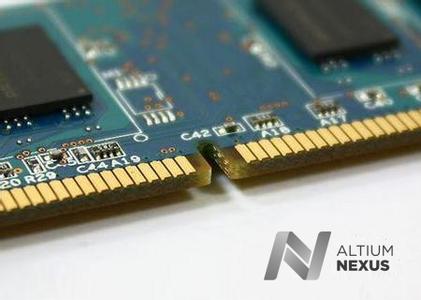 Altium NEXUS 4.2.0 Build 16 (Update 2) | 3.3 Gb
The Altium development team is pleased to announce the availability of Altium NEXUS 4.2.0 (Update 2) Build 16 - the most powerful, modern, easy-to-use release to date.
Schematic
38596 Differential Pairs contained in Harness signals were disconnected in the PCB after updating the design.
39170 Duplicates of device sheets appear in the Projects panel. (BC:13706)
40587 The results of the Copy and Paste commands were not saved in the Variant Management dialog. (BC:14237)
42499 Changing the Font Size to "10 pt" was not possible in the Schematic document. (BC:15146)
42633 Port Cross-Reference error message was missing upon the failed attempt to add to the project. (BC:14810)
42664 Objects that were locked using the SCHList panel are not locked and the Locked option is unchecked when the schematic is closed then reopened. (BC:15107)
42920 Image files places from the network folder could not be placed on a schematic.
43010 Objects still follow the mouse cursor after releasing the left mouse button while moving objects using Ctrl+left mouse click.
43161 Redundant sheet numbers were added in Port Cross Reference values in repeated instances of the port.
43235 The Zooming level in the Highlight Methods region of the System - Navigation page of the Preferences dialog was not followed and did not take pinned panels into account. (BC:15017)
43245 A wire did not return to its initial state if moving a wire vertex was canceled using the Esc key. (BC:15038)
43248 Pin parameters that reference parameters from a database were not displayed correctly. (BC:14990)
43454 A generated PDF outjob did not add the correct variant parameters to the title.
43710 A schematic outjob did not update variant parameters. (BC:15229)
43718 An issue caused cross references to adopt signal names rather than port names if a few different ports were connected to the same signal.
43837 System is slow when pasting with the Shift key.
PCB
36537 The Top Solder Layer name was incorrectly replaced with the Top Flex Coverlay name in the ODB++ files.
39852 An issue caused an error to occur after the via hole size was changed and the width field data was applied.
40438 Internal layers were missing after generating PCB from an exported CAM file.
41218 Exporting ODB++ outputs resulted in the incorrect values for Copper weight when metric units were used.
42695 Performance degradation occurred when attempting to fold Rigid-Flex design.
42836 Components that contained incorrectly built circles were unselectable.
42889 If a PCB layer had two or more polygon pours with the same name, the checkboxes in the Polygon Pour Manager could not be easily selected.
42890 Connection Lines disappeared when the True Type text bounding box contained multi-line text.
43091 When ODB++ Fabrication outputs are generated, the text in the Drill Table and the Layer Stack Table is not displayed.
43150 Board Outline Clearance produced false violations when changing the Board Shape. (BC:15199)
43213 Added several improvements to the PCB Rectangle object.
43306 Teardrops settings were not saved in the system after configuration. (BC:7990)
43328 Added an aspect ratio option to the Rectangle mode of the Properties panel.
43373 Improvements were made to routing including pad stability support for round pads and the ability to create concentric arcs during retrace and dragging of differential pairs.
43451 The Rules and Violations panel incorrectly displayed several 'Net Antennae' violations.
43612 PCB is rendered without Solder Mask visible through semi-transparent 3D models. (BC:15261)
43623 An invalid Clearance Violation appeared after correcting the diameter size for the top layer Pad of a Via.
43638 Running the Design Rule Check with 'PCB.EngineX.Instancing' disabled took 60 times longer than with the disabled option.
43648 Certain PCB documents were not saving properly and resulted in an error message.
43664 Design Rule Checking resulted in Unrouted Net errors for uVias. (BC:15180)
43665 After placing a 3D Body component, the texture is not displayed in 3D Layout mode even though it is displayed in the PCBLIB. (BC:15399)
Draftsman
43611 Error occurred while importing changes from the board when the Route Tool Path was defined in the PCB but primitives have not been placed. (BC:15049)
43898 Error message populated when attempting to update templates. (BC:15342)
Platform
43453 Text scaling when not using a 4K display in the Properties panel resulted in missing text.
43705 An issue caused folders to disappear in the Explorer panel after changing the folder type to "ComponentTemplates" when connected to a Standard Workspace.
Data Management
37441 Incorrect Parameter values were shown for Variants in the Pick & Place dialog.
42936 Clicking the Search button in the File-based Libraries Search dialog when Footprints was selected in the 'Search' in drop-down resulted in the search being executed yet the search spinner remained.
43045 Improved Save to Server interface for version-controlled projects and file-less items.
43344 Two new violation types have been added to the Component Rule Checks to prevent duplicate components by Name and PCL in the Single Component Editor.
43634 The 'Remove from Project' command has been restored and renamed 'Exclude from Project'. (BC:15179)
43726 Error occurred when releasing a component.
43779 Using a UNC format for network paths on the Data Management - Templates page of the Preferences dialog resulted in an error. (BC:15275)
Import/Export
39692 Stackup and materials data from Altium Designer can now be imported to the ODB++ Design Viewer.
40909 The Hyperlynx Exporter now includes component values and part numbers.
Simulation
41400 Added generation of special symbols for SPICE components described by the .model command.
41602 All input fields in the Simulation Dashboard panel for DC, AC and Transient Analysis now contain default values.
43471 Simulation dashboard does not require verification on minor changes.
43512 Added support for *.cir files as SPICE library files.
43588 Improved component model storage to store only the necessary model description.
43671 Reference net name could be specified in Advanced simulation settings
43896 PSPICE library files *cir are now supported.
Altium NEXUS represents decades of innovation and development focused on creating a truly unified design environment - One that enables users to effortlessly connect with every facet of the PCB design process. With features that have pioneered change and an ever-growing community of users, advocates, educators, and experts, Altium NEXUS is truly transforming the industry and pushing the boundaries of what's possible. Experience the world's finest PCB design product for yourself and see why more Engineers and Designers choose Altium than any other product available.
This latest update to Altium NEXUS continues to deliver new features and enhancements to the software's core technologies, while also addressing many issues raised by customers through the AltiumLive Community's BugCrunch system. Along with delivering a range of new features that develop and mature the existing technologies, it also incorporates a large number of fixes and enhancements across the software as a whole, helping designers continue to create cutting-edge electronics technology.
Altium Design 21: A Better Way to Design - What's New Webinar
Altium Ltd. is a multinational software corporation headquartered in San Diego, California, that focuses on electronics design systems for 3D PCB design and embedded system development. Altium products are found everywhere from world leading electronic design teams to the grassroots electronic design community. Founded in 1985, Altium has offices worldwide, with US locations in San Diego, Boston and New York City, European locations in Karlsruhe, Amersfoort, Kiev, Munich, Markelo and Zug, and Asia Pacific locations in Shanghai, Tokyo and Sydney.
Product: Altium Nexus
Version: 4.2.0 (Update 2) Build 16
Supported Architectures: x64
Website Home Page :
Language: english
System Requirements: PC *
Size: 3.3 Gb
Below are the recommended system requirements to install and run Altium NEXUS.
Recommended System Requirements
- Windows 7 SP1 (64-bit only), Windows 8 (64-bit only), or Windows 10 (64-bit only) Intel Core i7 processor or equivalent
- 16GB RAM
- 10GB hard disk space (Install + User Files)
- SSD
- High performance graphics card (supporting DirectX 10 or better), such as GeForce GTX 1060/Radeon RX 470
- Dual monitors with 2560x1440 (or better) screen resolution
- 3D mouse for 3D PCB design, such as the Space Navigator
- Adobe Reader (version XI or later for 3D PDF viewing)
- Internet Connection
- Up to date Web browser
- Microsoft Office 32-bit or 64-bit (Microsoft Excel required for BOM, Microsoft Access required for DbLibs). 64-bit Microsoft Access Database Engine 2010 (required for DbLibs) - this is included in Microsoft Office 64-bit, but not included in Microsoft Office 32-bit).
-:DOWNLOAD FROM LINKS:-
RapidGator
NitroFlare
Dropapk